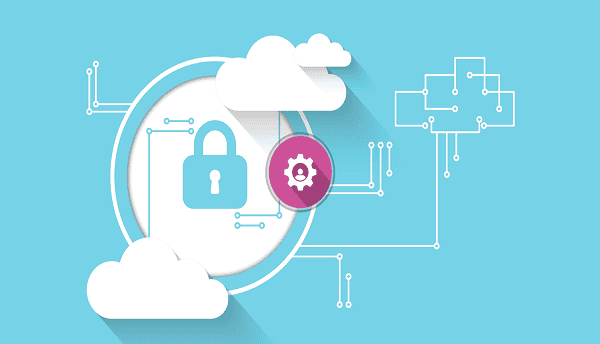 Introduction
No business remains stranger to Cloud computing today. In 2021, according to reports by Statista, cloud computing generated a revenue of almost $400 billion. Trends today as well suggest that there are no hints of this revolution slowing down.
Cloud computing truly does a lot for businesses, in as much as the digital transformation is concerned. However, it hasn't been long since this method of consuming IT services has begun to make its importance known in the mainstream way businesses operate. There are more than a few ways cloud infrastructure is transforming how businesses operate, and a slew of more benefits. Let's see what they are.
5 Ways That Cloud is Transforming Business
Cloud services cater to businesses efficiently by providing IT resources, infrastructure, and implements over a secure network. This offloads a lot of cost and responsibility from the businesses, creating a new stream of opportunities to explore. Additionally, the autoscaling function also helps businesses save time in managing computational allocation amongst the server farms. Let's see how Cloud is transforming how people do business.
Enhancing Operations of a Business
A host of operational improvements follow the migration of a business to the Cloud. Cloud infrastructure allows scalability to an unimaginable extent, owing to the modular services and customizable packages available today. Quite a few business operations can be completely housed on Clouds, eliminating the need to gather on-premise solutions in the form of expensive hardware, software, and infrastructure. Data storage, data processing, software as a service – everything can be catered to a business through a Cloud environment, seamlessly and efficiently.
Needless to say, this convenience is getting more and more businesses on board with the idea of migrating to a cloud. According to research conducted by Multisoft, 80% of the businesses agreed to experiencing improvement in operations after moving to Cloud.
The Cost Factor
Cloud environments eliminate the need for creating, setting up, and maintaining heavy infrastructure (like servers) on-premises, significantly reducing the operational cost of a business. A Multisoft study found that Cloud-based operations are 40x more budget-friendly for small and medium-sized businesses as compared to deploying systems physically on-premises.
There are quite a few indirect costs involved as well with maintaining physical data centers – the company needs to keep hiring professional IT staff to manage the whole thing. With Cloud, the interfaces are simple enough for any person to use, and there is no maintenance to be done, which makes this solution very cost-effective.
Better Security
An organization typically has incumbents in place with their own security protocols and measures. It isn't necessary that these incumbents have the same kind of security layers, or that data can flow freely between them. On the other hand, Cloud gathers the organizational data in one place and makes it accessible through a single network of security which is augmented with its own protocols.
The safety and security of your data on the Cloud are almost always guaranteed because of the lack of physicality of anything. Data is stored online and protected using encryptions, passwords, authentication certificates, VPNs, etc. – everything ensures the data remains secure.
Improved Flexibility
The trend of remote work has caught on, and many organizations prefer to keep things working that way. To that end, Cloud is helping transform a traditional office-goer culture into work anywhere and anytime culture.
Cloud-based applications and implements are accessible using a stable, secure network and authentication credentials. All the user requires is access to a compatible device that is capable of running the software or the service in question. This also entails delivery of services more efficiently by Cloud and being able to cater to customized consumption according to the user who is logged in.
Exemplary Customer Support
As opposed to an in-house or retained IT support team that takes time to mobilize and address the issues with an IT ecosystem, a Cloud environment provides better customer support and service by employing the automation capabilities of artificial intelligence. Chatbots make assistance prompt and highly relevant to the consumer query, delivering the right information for troubleshooting instantly.
Cloud-based environments are also maintained well by the service provider, reducing the need for support to as little as possible. The business doesn't need to mobilize its resources to troubleshoot a problem – there is prompt customer support available, just a message away.
Let's now look at some benefits of using Clouds for business.
Benefits of Using Cloud for Business
In addition to helping a business become more mobile and remote-friendly, there are a lot of other benefits in migrating to the Cloud. Let's see what they are.
The cost savings that come with migrating to the Cloud create a plethora of new opportunities for a business to explore. These resources that are thus created can be utilized to grow business or for research and development – the possibilities are endless

Cloud computing is fast. The amount of data that it can process in mere minutes at scale is something that cannot be achieved with on-premises servers. Clouds allow you to create an inflow and outflow of enormous amounts of data, all within the protocol and customized parameters

Productivity is also one of the major benefits that come out of migrating to the Cloud. With chores like maintenance and upkeep out of the way, the IT teams at your organization can focus on the more important tasks at hand

The regular upgrades and updates that Cloud data centers undergo on a frequent basis make them high performers in whatever services a business signs up for. The most efficient configurations are always available and maintained at the server end to ensure that the Cloud users experience optimum performance

The best benefit that comes out of migrating to the Cloud is reinforced and highly touted security. Cloud environments are usually secured using multiple layers and authorization processes, making the data secure against threats.
Conclusion
Cloud computing is a technology that will only grow, evolve and improve from now on. Considering the conveniences and benefits it carries for businesses, it makes complete sense to initiate the transformation of your business using Cloud.