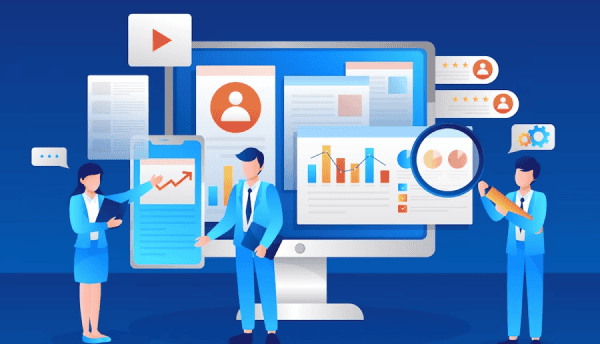 Google Workspace is a near-perfect example of how business must evolve. While it is unduly simplistic to describe its predecessor, G Suite, as a humble beginning, Google Workspace intends to help expedite digital transformation. Last year, many businesses investigated measures to shift to a more digitally integrated working environment. However, having a checklist of requirements to move forward differs from performing a digitized conversion.
In an ever-evolving digital ecosystem, staying ahead of the curve with colleagues and competitors feels more like a marathon than a sprint. It can be challenging to usher in a new wave of transformation for managed service provider (MSP) clients.
Google Workspace Services for businesses
Deliver a more unified experience: It is relatively uncommon for technology to lag behind firms that have recently expanded their digital capability to solve modern concerns. Google Workspace enables businesses to work smarter by providing a more unified experience for all employees. MSPs may collaborate with their clients, and clients can streamline their operations more quickly and efficiently. Many employees are already using some components of the former G Suite daily. This is another incentive to push for Google Workspace as the norm to create a more integrated space. One where everyone can be on the same page.
Improved Communication: Google Workspace allows team members to collaborate in real-time on projects, share files, and communicate through chat, email, and video conferencing. This feature enables businesses to keep in touch with remote employees, clients, and partners in different locations, enhancing collaboration and productivity.
Enhanced Productivity: With Google Workspace, businesses can streamline their workflow and eliminate redundancies. This suite allows for easy sharing and editing of documents, presentations, and spreadsheets, which saves time and reduces errors. In addition, using Google Calendar ensures that team members stay on track with deadlines, meetings, and tasks, boosting productivity.
Cost-Effective: Google Workspace is affordable and can save businesses a lot of money in the long run. The cloud-based suite eliminates the need for expensive hardware, software, and maintenance fees, which can financially burden small businesses.
Better Collaboration: Google Workspace makes collaboration among team members seamless and easy. With its real-time editing and sharing capabilities, team members can work on the same document simultaneously, eliminating delays and enhancing teamwork.
Improved Security: Google Workspace offers robust security features, such as two-factor authentication and data encryption. These security measures protect sensitive business information from cyber threats and unauthorised access.
Mobile-Friendly: Google Workspace is mobile-friendly, allowing team members to access and work on their projects from anywhere, anytime, using their smartphones or tablets. This feature enhances flexibility and promotes remote work, which is increasingly becoming popular among businesses.
What is the difference between Gmail and Google Workspace (G Suite)?
Gmail and Google Workspace's key difference lies in resource ownership. Enterprises own Google Workspace resources, whereas individual users own Gmail resources. The company will be unable to manage individual employees' mailboxes or resources if using Gmail for business purposes. It is a risk to the company. Moreover, yourname@company.com option is available only for Google Workspace and not for Gmail.
Connect with a Google Workspace Partner to learn how Google Workspace empowers teams to be faster, wiser, and more collaborative than ever before.
How do you know a Google Partner is genuine?
Google Cloud Partner Advantage portal will display already vetted partners for you. You can find Partners like Codelattice in