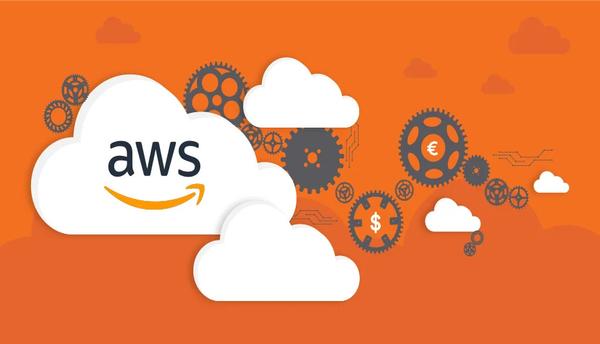 Amazon Web Services (AWS) is a leading cloud computing service offered by Amazon and is the first to make a $10 billion record in revenue in the first quarter of 2020. With offering over 175 feature-rich services from global data centres to millions of customers, including start-ups, leading corporates, & government firms, it is also playing a grander part in the gigantic e-commerce business portfolio. The reason why AWS is the best-off and powerful for Amazon is due to its low cost, higher agility and ability to innovate faster.
AWS is a fusion of multitudinous cloud computing products and services that hosts servers, storage, networking, remote computing, email, mobile development, and security. According to reports, AWS has its servers located in 76 availability zones & offers services across 245 countries and territories. It has over a third of the market grab at 32.4%, making it the frontrunner to other cloud computing platforms.
AWS Pricing:
AWS offers over 160 cloud services to its clients globally. There are no long-term contracts or complex licensing procedures involved. Clients pay only for the individual services used and for as long as they use them.
AWS

pay-as-you-go pricing model is easily adaptable. Business demands are handled well without excessive budgets simultaneously, improving the approachability to multifariousness. With this model, industries can save a mint on storage, focus more on innovation, minimize complexities in procurement, and make their businesses completely flexible.

Services like Amazon EC2 and Amazon RDS are of limited investment and can help you to save up to 75% over equivalent on-demand capacity through reserved instances. With AWS Reserved Instances, the larger the upfront payment, the greater the discount.

Apart from the pay-as-you-go model and reserved instances, you can also get volume-based discounts. AWS offers classified pricing models for services such as S3. It means the more you use, the less you pay per GB. These discounts help you to save more as your usage increases. There are many diverse service options available that can help you to, fulfil your business demands.
AWS Pricing Calculator:
You may be using AWS for a single instance or might be planning to adopt AWS for multiple individual services. In any case, AWS offers you a quick and easy pricing calculator to guide you through your daily or monthly or annual expense journey. Evaluate all your architectural expenses effectively & frame complete solutions for your business with AWS.
Get the Perfect Price Quote for all your Architectural Demands!
Benefits of AWS Pricing Calculator:
Transparent pricing

Multi-Region support

Hierarchical estimates

Estimate spends & exports.

Service cost comparison per region

Reduced expenses

Identifying the right instance
How to estimate AWS costs?
Market evaluators must explore and learn the ways of AWS cost savings before investing in any cloud service provider. In AWS, there are numerous calculation tools available to precisely evaluate the cost of your chosen services over time.
To estimate how AWS caters to your business needs, it is highly important, to get down to the granular detail. You don't need an account or commit to any service to begin your journey with AWS. Indeed, the AWS simple monthly cost calculator is free.
Here is a step-wise procedure to help you create an estimate for your business.
Open AWS Pricing Calculator at

https://calculator.aws/#/

Click on:

Create estimate

.

On the

Select service

page, find the service of your choice and click

Configure

.

Select a

Region

.

Enter your preferences in the

Service settings

section.

Click on:

Add to my estimate

.
Like this, you can add multiple services, support and groups to configure as per your business requirement.
Product Page: Get detailed information about the services you would be interested in.
Adding a Group:
A group allows you to add & organize one or multiple services to your collection. Further, you can also frame your estimate through various other means, such as
Cost centre,

Service stack,

Product architecture, or

Client.
How to add a group to your estimate?
To create a group: From the upper-right header, choose

Add group

.

For

Group name:

click on My service group.

Give your group a name

Click on

Add group

.
You can also choose multiple services and add them to your group or create multiple groups with different naming.
Adding and configuring a service:
After you have quoted your estimate based on the service requirement (single or multiple) and created a group (optional), you can add and configure services to generate cost estimations.
How to add and configure a service for your estimate?
Go to

My service group

page and click on

Add service.

The services page opens from where you can choose other services & add to your estimate.



For eg; On the Add service

page, select

Amazon EC2

and click on

Configure

in the upper-right header. It adds Amazon EC2 to your group and takes you to the

Quick estimate

view, where you can configure what you want in an Amazon EC2 instance.

The Quick estimate

view is preloaded with default values, enabling you to see a starting estimate without adding or changing any information. You can modify the values for the following parameters or keep the defaults as applicable.

Region
The operating systemThe number of Amazon EC2 instances
The Amazon EC2 instance search options
The pricing model
The reservation term
The payment options
The storage volume
The storage amount
Choosing – Add to my estimate:
Adds an Amazon EC2 instance with the selected parameters to the group that you created in step 1 and returns you to the

My estimate

page.

The

Services

section lists the service estimates that you added along with their names and regions.

Quick estimate list

displays the overview, term and cost of chosen default instances.

Customers can create multiple estimates for the same service with different Regions to compare price differences.
And finally, estimates are just estimates. AWS costs are generated based on the actual AWS usage for an account.
AWS Budgets:
AWS Budgets enables you to stay notified of your expenses and usage based on the custom budget limits. Receive alerts if your cost and usage exceed or are forecasted more than your set monthly, quarterly or annual budget limits. AWS Budgets also allows daily granularity for the cost and usage budgets so that customers can take timely actions to prevent any potential cost overruns.
The Bottom Line:
Be it emerging start-ups or the big league game-changers, AWS is here to provide affordable and scalable services to anyone and everyone. Further, alerts on the budgets help you to put a check on your additional spends. Extensive services, transparent pricing, 24*7 support, advanced tools for budget estimations, accurate reports, all make AWS, the best and leading cloud computing service provider globally.
If you are in search of an AWS consulting partner in India, then here we bring to you Codelattice, India's best AWS managed service provider for all your architectural support & solutions. With low pricing and extensive support, we are here to guide you through the business hassles safely and help you to turn your every architectural challenge into an amazing opportunity.
Transform your Business with AWS Cost Management Solutions!