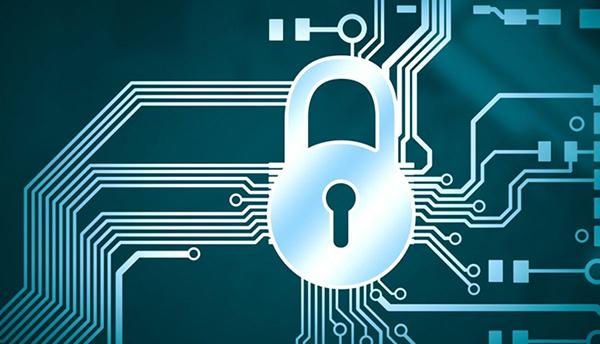 From the temporary option, the remote working model is gradually transforming into the new norm. According to recent statistics, around 16% of companies in the world work remotely full-time, and this tendency will only increase in the upcoming years. Among the major factors that make a "work-from-home" model attractive are a better work-life balance, the economy of time, resources and costs, and many more.
However, once the company has switched to working remotely, it's time to consider how to make the home office environment of your employees safe and convenient to work in. The recent studies reveal that a large portion of cyberattacks – over 67% – mostly target remote employees, as it's much more difficult to take care of their security than it is for the at-office model of work.
In this article, we'll uncover the most essential tips and hacks on minimizing the risks of your employees being hacked while working from home.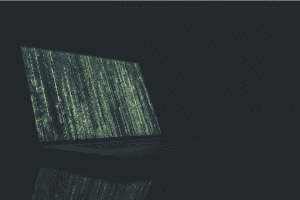 https://unsplash.com/photos/FXFz-sW0uwo
Best Practices to Securing the Remote Workspace
When it comes to ensuring the cybersecurity of the working equipment at home, there are different factors to keep in mind, from cat-proofing the computer desk and password set up to implementing data encryption, corporate VPNs, and private network use. Below you'll find the most effective steps that can improve the security of the work-from-home routine for your employees.
#1 Staying Vigilant and Reporting Any Seditious Activity
There are plenty of scam methods on how to obtain personal information or get access to an employee's work account, and one of the most common is phishing – when criminals use scam emails, text messages, or phone calls to make use of their victims.
Since the pandemic started, the phishing email attacks have spiked by over 600%, as cyber-criminals look to capitalize on the fear and uncertainty of the remote workers. Over 47% of employees reported distraction as one of the major reasons for falling for a phishing scam while working from home, and nearly 20% of organizations at least once have encountered security breaches because of their remote workers.
To ensure your employees' machines won't be hacked, the tech team needs to constantly monitor the cybersecurity state of the company's infrastructure and set up alerts when suspicious action is detected.
#2 Uploading All Data to the Remote File Storage / Organization-Supplied Cloud
Cloud storage enables improved accessibility and efficiency for teams working remotely, as it provides access to any files from nearly anywhere via the Internet. Additionally, working in the cloud features simultaneous, single-version file editing, which is essential for eliminating duplicates, improving productivity and collaboration, and ensuring all the employees are working with the most up-to-date versions of documents and projects as well.
Moreover, this approach provides simplified (in some cases, even automated) data backups, that can prevent data loss. So, if the machine breaks down or the employee accidentally spills the morning coffee on the computer – the data is still available from the remote storage servers and can be accessed from the other devices!
#3 Setting Up a Screen Auto-Lock
Statistics show that nearly 75% of employees do not set up a screen auto-lock when working remotely in a public place or at home. However, just like any other security precaution for remote, an automatic screen lock is a must for preventing unauthorized access to the device and securing the computer when it's not being used. When the machine is locked, all the apps and system processes are still running, so the employee won't get any of them paused or stopped.
So, the company needs to enable the auto-lock feature on all corporate devices. The so-called privacy guard will help to secure the computer from children or pets, or even protect from stealing data from the device when working remotely. Additionally, it minimizes the chances that sensitive information will be accidentally or intentionally accessed by third parties.
#4 Using Strong Passwords & Multi-Factor Authentication (MFA)
While some cybersecurity experts consider a screen auto-lock as an optional security measure for people that are working from home, multi-factor authentication (MFA) today is not an option but a necessity. Thus, enabling MFA and generating strong passwords for all corporate accounts is a must.
Needless to say, even the strongest passwords are not infallible. The criminals employ different methods to guess, steal or compromise them. And, that's where the MFA comes into play: it requires access to multiple pieces of authenticating information to log in to a device or an account. For instance, along with the password, a person will need to scan a fingerprint or use the face ID, complete access through verification email, SMS, or call – any of these additional security layers will help you to keep your organization cyber secure.
Strong passwords can be generated automatically, but this step significantly affects the security of the organizations working remotely.
#5 Securing the Home Wi-Fi
A home Wi-Fi network is another vulnerable point to consider when working remotely, as it provides a lot of opportunities for hackers and cybercriminals to attack. It's not just enough to generate strong passwords for your employees to protect the working devices: the security can still be compromised with the malware.
The tech team needs to set up separate corporate home networks that are empowered with all the latest cybersecurity techniques. Remember, to also suggest disabling remote access and conducting regular updates of the router software to make sure that the home networks of your employees have not been compromised.
#6 Installing an Additional Surge Protection
Surge protection is an essential tool that protects electronic devices from a high-voltage power surge – a sudden increase in voltage above the designated level in the flow of electricity.
Such a precaution should be installed on all corporate devices. It minimizes the risks of harmful surges, will help to prevent power-related problems with any sensitive electrical equipment as well as the, and ensures providing safe and reliable working performance.
#7 Implementing a Full-Disk Encryption for Laptops
Full disk encryption, also known as FDE, is a powerful approach to protect the drive at a hardware level and is one of the most effective ways to secure the data on devices that are at risk of theft. If the FDE is not used, criminals can still access the data stored on the hard drive even if they don't know the laptop password by removing the drive from the current computer and putting it into other machines.
The major advantages of full-disk encryption are:
Protecting all the data stored in hard drives

Auto encryption is much more convenient and secure

Avoiding the encryption errors caused by a manual user encryption
With this in mind, cybersecurity experts surely suggest setting up full-disk encryption for corporate devices that are at risk.
#8 Keeping the Software Up-to-Date
Another great option to enhance the cybersecurity of your remote team is to make regular updates to the software. These updates no more refer to the bug fixes or additional functionality, as it is considered, but are more about the security instead. Every time hackers detect the app vulnerabilities and try to hack them, an update is rolled out.
So, dealing with the app or system updates is not an option, but a necessity for secure remote work. And, to make it even more convenient, make sure to configure automotive software updates for all crucial corporate tools.
#9 Utilizing Business VPN
Business VPN is one of the core cybersecurity precautions companies take today: according to recent research, 68% of organizations have either started using VPNs for the first time or increased their use after switching to remote due to the quarantine. And that's not surprising, as the business VPN helps to ensure an employee's connection to the internal network is fully encrypted, thus is less targeted through cyberattacks. Additionally, VPNs provide advanced approaches to keep the data protected while scanning devices for malware and accessing the data regardless of the time and geo-position.
Taken from: https://unsplash.com/photos/AvSFPw5Tp68
#10 Securing All Devices
The network security strongly depends on the security of its devices. For this reason, it's essential to ensure all the vulnerable devices within a corporate network are secured. So, by installing the security monitoring software, an employer can make regular checkups of the secure configuration, management, and maintenance of all the devices, monitor the attacks, and automatically make security updates.
Furthermore, such software enables quick detection and responding to the various cybersecurity threats across your environment, evaluates the risks of a breach, and even prepares for compliance audits, which also adds to building a safe working environment on the remote.
Conclusion
To sum up, cybersecurity precautions are a must for any organization with remote workers, as it helps to minimize the chances of being hacked and reduce the risks of compromising the security of your business as well. Being aware of the most reliable methods stated above yet constantly improving the cybersecurity of your organization will surely help you to create a secure remote work environment.
The article provided by Cyberlands.io – offensive & defensive security operations company.