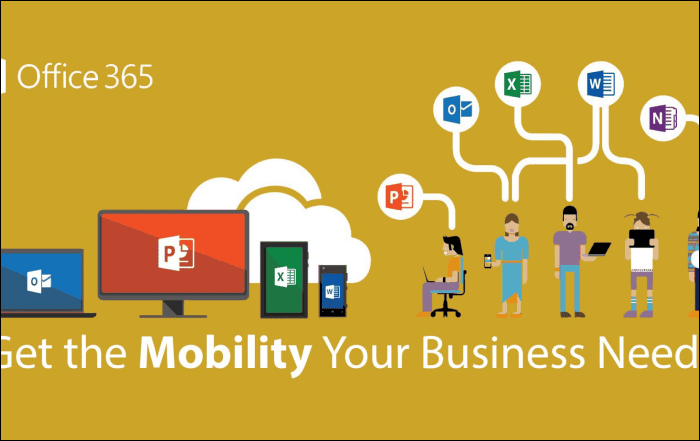 Microsoft Office 365 is a powerful suite of productivity tools that caters to the diverse needs of businesses across industries. While the out-of-the-box features of Office 365 are impressive, customization allows businesses to tailor the platform to their specific requirements. In this blog post, we will explore how you can customize Microsoft Office 365 to maximize its potential and enhance productivity for your business.
Evaluate Your Business Needs
Before customizing Office 365, it's crucial to assess your business needs and identify the areas where customization can bring the most value. Consider factors such as collaboration requirements, communication preferences, data storage needs, and workflow processes. This evaluation will provide a roadmap for customizing Office 365 to align with your unique business requirements.
Tailor SharePoint for Document Management
SharePoint is a powerful tool within Office 365 for document management and collaboration. Customize SharePoint sites, libraries, and lists to reflect your organization's structure and workflows. Create custom metadata fields, document templates, and permission settings to streamline document management and ensure consistency across your organization.
Create Custom Workflows with Power Automate
Power Automate (previously known as Microsoft Flow) enables businesses to automate repetitive tasks and streamline workflows. Customize Power Automate to create automated workflows that integrate with other Office 365 applications and third-party services. For example, you can set up a workflow to automatically notify team members when a new document is added to a SharePoint library or trigger an approval process for expense claims.
Customize Microsoft Teams for Collaboration
Microsoft Teams is a hub for collaboration within Office 365. Customize Teams to reflect your organization's structure and communication preferences. Create teams and channels that align with your project or departmental structure. Customize tabs within channels to bring relevant information and apps directly into Teams. Leverage the integration with other Office 365 applications and third-party tools to enhance collaboration and productivity.
Personalize Office 365 Applications
Office 365 applications like Word, Excel, and Outlook offer various customization options to tailor the user experience. Customize the ribbon and toolbar to include frequently used commands and hide unnecessary options. Create custom templates, styles, and quick parts to standardize document creation and formatting. Use Outlook's rules and folders to automate email management and prioritize important communications.
Partnering with Codelattice for Microsoft Office 365 Customization
Codelattice, the best Microsoft Office 365 partner in Calicut, Kerala, India, offers expert support and guidance for customizing Office 365 to meet your business needs. As the most reliable Microsoft Office 365 partner in Mumbai, India, Codelattice is rated as the best and fastest in Microsoft 365 support. They are an authorized Microsoft Office 365 Partner in Bangalore, providing comprehensive assistance and top-notch support.
To access the best discounts and promo codes on Microsoft Office 365 pricing plans, contact Codelattice at askus@codelattice.com or call +91 9620615727. Codelattice offers free 24×7 technical support with an average Service Level Agreement (SLA) of just 30 minutes, ensuring prompt assistance for your Office 365 customization needs.
Conclusion
Customizing Microsoft Office 365 allows businesses to tailor the platform to their specific requirements, maximizing productivity and efficiency. By evaluating business needs, customizing SharePoint, leveraging Power Automate, personalizing Teams and Office applications, businesses can create a customized Office 365 environment that aligns with their workflows and enhances collaboration. Partnering with Codelattice, the leading Microsoft Office 365 partner, ensures expert support throughout the customization process, enabling businesses to unlock the full potential of Office 365 for their unique needs.
Customize Microsoft Office 365 to fit your business like a glove and unlock new levels of productivity and efficiency. Contact Codelattice, the trusted Microsoft Office 365 partner, to get started on your customization journey today.