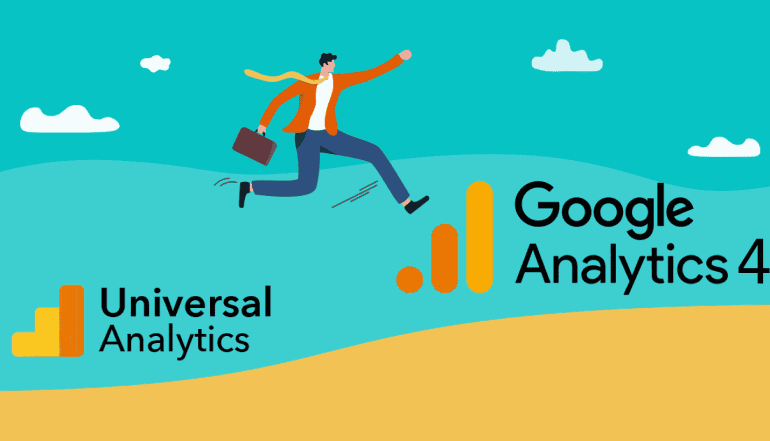 Google Analytics has been the industry standard for monitoring website traffic and product promotion since 2005.
Although Google has added to and improved the service over the years, it has indicated that it would be removing one of Google Analytics' most popular implementations.
What Is Altering?
The short explanation is that beginning July 1, 2023, Google Analytics 4 will replace Universal Analytics.
Google declared that "normal Universal Analytics features will cease to process data as of July 1, 2023." After July 1, 2023, you'll be eligible to see your UA insights for a while. However, new information will only be entered for your GA4 properties.
The Next Step After Universal Analytics:
With individual sessions, the desktop web, and more readily observable data from cookies as its foundations, Universal Analytics was created for a generation of digital measurement. This measuring approach is fast going out of date.
In contrast, GA4 offers user-centric monitoring, works across platforms, doesn't rely just on cookies, and employs an event-based data architecture. And although GA4 is built with privacy at its core to improve the experience for both our clients and their users, UA does include a range of privacy options.
With more thorough and detailed controls for data gathering and utilization, it aids organizations in meeting changing demands and consumer expectations.
Significantly, IP addresses will no longer be stored by GA4. In the current global data privacy context, where consumers are rapidly demanding more privacy safeguards and control over their data, these technologies and controls are extremely important.
How GA4 Help Your Firm?
Your primary goals, such as increasing revenue or app downloads, generating leads, or bridging online and offline client engagement, are taken into consideration while designing GA4.
Here are a few cases of how Google Analytics 4 may help your company.
Cross-channel understanding of your consumers
Measure conversions and engagement while keeping business and compliance requirements in mind.
Increase ROI by using data-driven attribution
Activate your insights quickly
Boost the value of your data
Google Analytics 4 Is The New Future:
Don't put off converting to GA4 any longer. The earlier you get started, the less historical information you'll have to export in July, and the earlier Google's machine learning will be able to surface and forecast insights in your account.
By doing this, you'll be able to develop the essential historical data and use it in the new experience, putting you in a position to maintain consistency once Universal Analytics is no longer accessible.