Jen Faucon speaks at CATFOA on new technologies and how they make the world a better place for everyone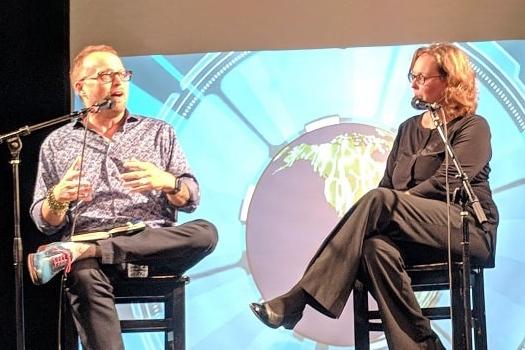 Our Chief Customer Success Officer, Jen Faucon is a believer in harnessing the power of the digital explosion: AI, Bitcoin and Blockchain. At Conversations About the Future of Advertising (CATFOA) held on August 16, 2018, she gave a presentation on "New technology thinks global". Jen delivered an impassioned pitch for the importance of AI, Bitcoin, and Blockchain, in creating global connectivity, solving real business problems, and making the world a better place for everyone. Click here to know the details about her conversation with Tim Brunelle, former MIMA president and CATFOA founder.
---
Archive
---
Jen Faucon Inteview: CATFOA – Humanizing Advertising's New Shiny Objects
"We need to create our own spaces and build our own opportunities." –
Codelattice : One Among Top 10 Innovative Companies
Codelattice is named on Insightssuccess's Top 10 most...
aladdinpro - The one of a kind Expiry Reminder App reaches the milestone of 5k users
Everyone has to juggle between a myriad of responsibilities & tasks...
Codelattice Making Customers Digitally Immortal - SiliconIndia
Codelattice is featured in the August 2016 Edition of SiliconIndia...
Codelattice is now part of the Google certified partner list
Codelattice is proud to be Google Web Designer Certified, giving them the unique ...
Codelattice announces its dedicated Mobile Apps Development venture with Netstager.
A peek into the life of Vijith...
The Agile Entrepreneur - Silicon India
A peek into the life of Vijith Sivadasan, Co-Founder of...
Codelattice sweeps the Zonal award for Prestigious National Business & Service Achievers, 2015 - BusinessWire
Aug 2015